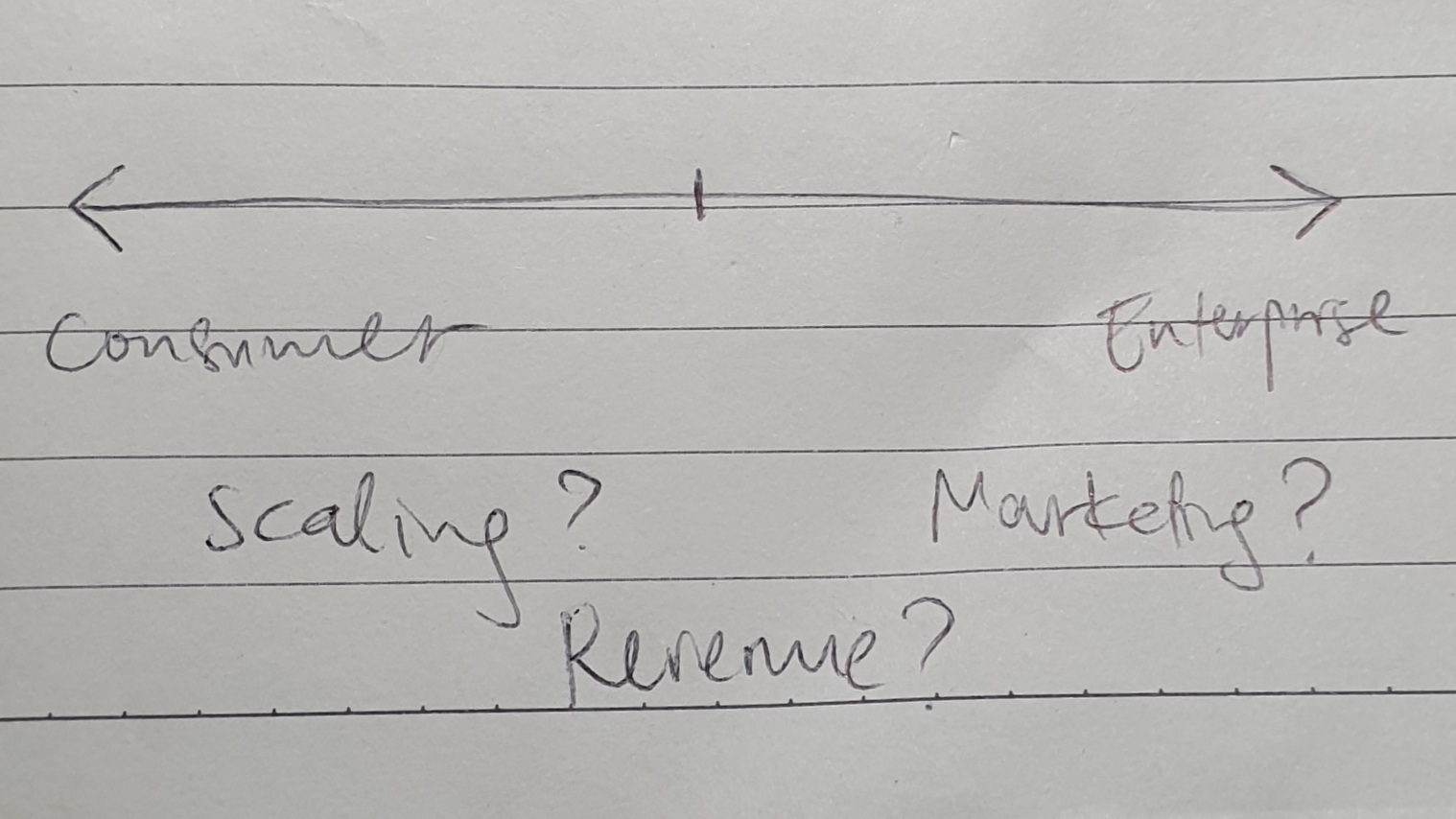 Photo by Author
Consumer:
Big marketing cost needed, need to be recognized out of already crowded world.
Millions of people are the customer.
Much easier to do scaling.
Sales cycle is very fast, and rapid.
Revenue is in cash the time customer paid.
Enterprise:
Low marketing cost, cold email/LinkedIn message/reference/WhatsApp
Enterprise companies are the customer (client), not much
Harder to do scaling
Sales cycle is slow to move up, sometimes very slow it can take months or a year to close for a very big deal
There is a lag between the contract, delivery, and the cash.
Some business do consumer only, enterprise only, or somewhere in between. Some business do both.
Find your tune for your business.